Berbice businessman moves to Court to recover seized goods

JUSTICE B.S. Roy has granted a Rule Nisi of Certiorari and a Rule Nisi of Mandamus directed to the Commissioner-General of the Revenue Authority, calling on him to show cause why his decision to seize the property of Berbice businessman Anand Kumar Matadeen should not be quashed.
The judge further ordered that an Order or Rule Nisi of Mandamus be also issued and directed to the Commissioner-General of the Revenue Authority, to show cause why he should not return Matadeen's property on the grounds of excess or lack of Jurisdiction
The Judge's Order was the result of an application for the orders prayed for by Anand Kumar Matadeen, a businessman of 1C Belvedere Road, Corentyne.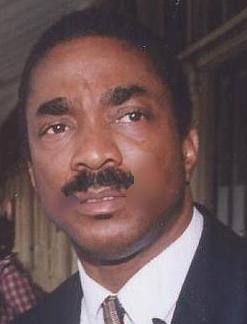 Attorney-at-law Mr Basil Williams filed the Notice of Motion to the effect.

In his affidavit in support of the Originating Notice of Motion, Matadeen said that he was a businessman and operated a Western Union and Bill Express Office, a travel service, a parlour and grocery store at the abovementioned address.

Matadeen claimed that on July 15, 2004, four members of the Berbice Anti-Smuggling Squad (BASS) entered his business premises and unlawfully seized and carried away a quantity of goods.

The seized property, he said, included confectionery, orange juice and a CPU for a computer. The items had a total value of $386,000.
Seized items had a total value of $386,000


The Judge granted the Orders after hearing arguments in Chambers from Mr. Basil Williams for the applicant.

Further hearing was fixed for September 25, 2004. (George Barclay)


Thursday, September 16, 2004