Fifteen gunmen beat and robbed two families in Lusignan on Friday night carting off $1M in cash and jewellery that they said they needed to replenish their armoury.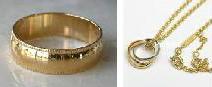 The attacks, which occurred days after bandits raided several shops in Betervwagting, have residents afraid with some thinking about moving out.
They say more patrols are needed.

Caution -> Burnt Rasheed Coldingen-Indians. NY-testimony-missing-workers.

Rasheed-gunmen Rasheed_expired LUSIGNAN-EXPLODES. MASSACRE-11-dead
Some time around 7:20 pm, the gunmen stormed into the home of Zarina Singh at 13-14 Lusignan, Railway Embankment and spent close to 2 hours terrorising the family before leaving.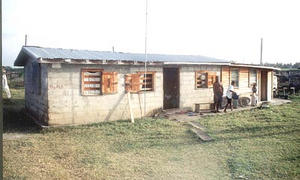 Singh recalled that she was watching television with the family and a few neighbours. The door was open and everyone was relaxing when five armed men barged in and demanded cash. Singh said one bandit walked up to her and struck her in the head with his gun after she denied having any money.
The men then ransacked the home and found cash. Not satisfied with the amount they bound Singh and the entire household with rope and cloth and put a beating on them. Singh said the children were not harmed.
She and her family members yesterday showed several cuts from the beating.
The men kept asking and out of fear Singh sent them to her daughter's apartment that is attached to her home. Three of the men left and returned with money and jewellery.
Singh's husband, Dino returned home to be greeted with a gun to the head. He was kicked around the house after he told the men there was nothing left to steal.
She said that the men placed a gun to the head of Dino's friend and ordered him to drink a bottle of rum that was in the home. The youth complied but was beaten after he was finished.
Then Singh's daughter returned home with a friend and three men took the girls outside and started questioning them about money. Recounting her daughter's tale, the woman said that ten more gunmen were standing in the backyard.
The bandits removed a glucose testing machine, cell phones and transformers and while on the way out spotted a water pump and carted that off.
Singh said that during the attack she begged for some water as she lay on the floor in pain but the men ignored her. After pleading, her granddaughter sprang up and went to fetch a cup but the gunman howled at her to lie down.
Suddenly the gunman walked on the little girl's face and Singh scolded him. He became annoyed and she said he grabbed the girl and placed her roughly in a nearby chair.
Another gunman then grabbed Singh's grandson who was sitting at the door and stripped him of a few dollars. When she asked why they were being targeted a bandit said it was payback time for some $6M they lost in weaponry over the past year. According to her, the men claimed to be on a mission to reclaim their losses.
A police press release said yesterday that an investigation had been launched into the robbery. The police confirmed between 8 pm and 10 pm, a 45-year-old vendor of Mon Repos Market was robbed of cash and jewellery by 15 men armed with guns.
This newspaper was told that another house some distance away from Singh's residence was robbed by the same group. The family who requested anonymity said gunmen knocked on the door and demanded they open it. The man said that before he could peep outside, the door came crashing down on him. The gunmen stormed in and demanded cash but the man, who rears cattle, said he could not hand over anything and they started beating him. A few minutes later the men turned on his wife and inflicted a severe beating on her.
He related that the gunmen also beat his dogs into silence after they started barking loudly. Before leaving, the group carted off several items stored in his yard.
The police were later alerted to the attack and turned up at Singh's house. The man told this newspaper that he was unable to leave the home since his wife was crying out in pain but he managed to send word to the police that he was also attacked.
He said when they visited his home yesterday morning he reported the incident but had no intention of giving a statement. The Police Public Relations Department could not be reached for a comment yesterday.