Police find Greek businessman committed suicide

The police announced Wednesday that Greek businessman Vlachakis Zackarias died from shock, haemorrhage and lacerations to the brain as a result of a single self-inflicted gunshot wound to the temple.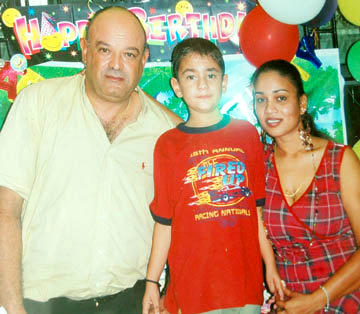 In happier times: Vlachakis Zackarias with his son and wife Rosemarie Budarsingh.

The 52-year-old businessman of 123 Ramsingh Street, Annandale, East Coast Demerara, was the owner of Nicholas Fast Food and Water Depot.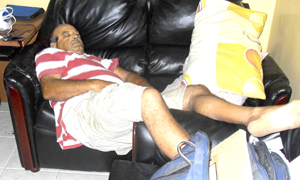 He was discovered slumped on a sofa in the lower flat of his two storey home early last Tuesday morning.

His licensed gun, a .32 pistol, was found in his lap.

His wife Rose, a Guyanese, and her brother Ravi were held for questioning by the police after the shooting and were later released.
Friday, August 21, 2009