MINISTRY OF FOREIGN AFFAIRS
"Takuba Lodge"
254 South Road & New Garden Street, Georgetown, Guyana.
PRESS STATEMENT
The Ministry of Foreign Affairs wishes to release the following statement from the Guyana High Commission in the United Kingdom:
The Guyana High Commission wishes to categorically state that the letter appearing in the Stabroek News of July 12, 2005 captioned "GDF Officer Cadet found alive and well in London" was not written by the First Secretary in the High Commission, Mr. Michael E. Brotherson.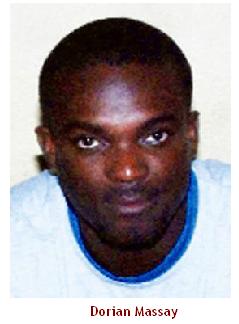 This is the latest in a series of false reports that have purportedly been sent from the High Commission.
The High Commission wishes to point out that it reports to the Ministry of Foreign Affairs in all matters and at no time did the Mission provide any information written or otherwise, about Mr. Dorian Massay being involved in the events of July 7, 2005 in London.
On July 7, 2005 at the request of the Guyana Defence Force, the High Commission sought to ascertain from the Foreign and Commonwealth Office and the Casualty Bureau Hotline whether Mr. Massay was injured or had died during the events of July 7, 2005. The London Metropolitan Police confirmed on July 9,2005 that no one bearing the name or identity of Dorian Massay was known to be injured, dead or otherwise involved in the incidents at that time.
We must conclude therefore that the letter appearing in the Stabroek News of July 12, 2005 is nothing but a sinister attempt to project a falsehood and to discredit the High Commission and its officers. The Guyana High Commission has been trying diligently through various sources to identify the person/s responsible for issuing letters and e-mails in the name of the Mission. This investigation continues.
The High Commission wishes to add that through formal correspondence dated July 12, 2005 the Mission was informed that Cadet Officer Massay made his latest appearance in the Crown Court on July 11, 2005 and entered a plea of "Not Guilty" to numerous charges. His trial has been set for hearing at the Reading Crown Court on August 22, 2005 and is listed for three days.
Ministry of Foreign Affairs
July, 12, 2005
Government Information Agency (GINA).