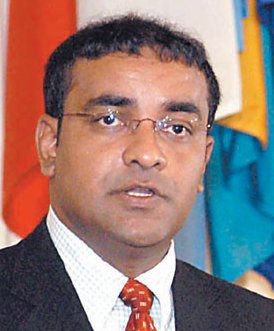 President Jagdeo
Dear Editor,
I would like to quote our President's words as published in the Stabroek News under the topic "PNC/R must distance itself from criminals - Jagdeo" dated October 23rd 2002, and offer my comments thereon.

1. The President remarked that "there are leakages and we do not have enough intelligence on the criminals. Some of the leakages may be accidental but some people have fears that they may be coming from some policemen or soldiers and this may be complicating the problem also.President Jagdeo acknowledged that there are traitors in the police and army.

2. According to Mr. Jagdeo, "there is also a great deal of political interference and cover for the crimes being committed but inspite of the difficulties we have had some good success." How can you Mr. Jagdeo publicly state that your administration has some good success against robberies, shootings, killings, hijackings more so control of the criminals.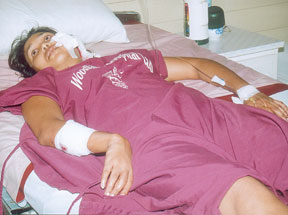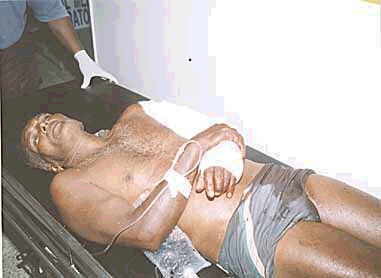 3. He said that he had no doubt that the law enforcement officers will soon get on top of the situation but noted that politics was complicating the situation with divided loyalties. President Jagdeo you have admitted that there are traitors in the police and army but still you have no doubt that the law enforcement officers will soon get on top of the situation. You are dreaming, Mr. President, be realistic we are dealing with intelligence, if it is leaked law and order and the nation loses and the criminal wins which is a fact every day in Guyana. You are the Commander in Chief; your job is to hold any police or soldier liable to the full extent of the law if they fail to carry out their duty with honour.

4. The call by some for the government to solicit foreign troops to assist the police in their fight against crime was dismissed as foolish. "No Caribbean country, the United Kingdom, the United States of America or Canada would send policemen or troops to Guyana. They will probably give you a few advisers but will not send policemen to solve our crimes." President Jagdeo, accept the fact that if this problem could have been solved by the local police and army why is the situation getting worse day after day?

5. What about declaring a limited state of emergency or a curfew? "It will disadvantage ordinary people more than criminals. If you introduce it and cannot defend or enforce it then you become weaker than before. If you cannot defend it because of political action, what happens? If the PNC leader and a large group of his supporters decide to break the curfew what do you do?" I am afraid this is a very, very sad statement for our leader to make. Mr. President who is more at a disadvantage than the ordinary people with the criminals on the loose?
You and your administration have armed guards day and night while ordinary Guyanese have sleepless nights because the criminals are free to move around to commit their crimes. Give me examples of where and when a State of Emergency has failed to reduce crime. Why would you not be able to defend a State of Emergency? If the leader of the PNC and his supporters break the State of Emergency then the police and army must use force to maintain the law. If local forces can't maintain the State of Emergency then call for help from Caricom, Organisation of American States, England, U.S.A., Canada and the United Nations.

President Jagdeo, Guyana needs a Leader who has the courage to stand up and put out the injustices which have plagued our nation since Independence. I call on you to be the visionary that can pave the way for a Guyana with law and order, which will result in democracy, tolerance, solidarity and economic growth with a bright future for all Guyanese regardless of race, colour or political associations.
Yours faithfully,
R. Persaud