omg…..these same people are supposed to protect Guyana, they should be made example and jailed with all family members who participated. when you got lil money you got to be afraid, no wonder Guyana can't develop. The Ramdass family should be given compensation for the negligence of the GDF. so sad….
Exactly Desiree these are the people who are supposed to protect us and instead they are the ones killing us left right and center and where is the great ppp gov't in all of this? They encourage it. Remember they defended these criminals by stating they were just roughing up citizens?
That is the duplicity in the PPP that conveniently turns their head on crime when it serves their purpose and then when it comes back to bite them in the behind they holler is the PHENC fault and is this person fault and that person fault. This gov't has to go its over, time for them to go.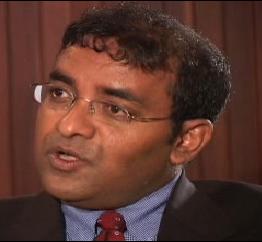 'Lund chus', Bharat Jagdeo, Commander in Chief of the Armed Forces
These chaps have to face swift justice and the full brunt of the law.
No more excuses for the criminals you have in the army best.
Enough is enough. Jagdeo you should also resign for having done nothing to change the military in 17 years.
Folks this is what I am talking about the PPP what have they done for us in 17 years what? show me what they have done? all the power they have and what have they done? Nothing.
Many of the law enforcement people in Guyana are worse than many of the worst criminals in most Caricom countries. Guyanese should not wonder why many people outside of Guyana are nervous about or suspicious of them. Images like the images accompanying this story are what we outside of Guyana see too often coming out of Guyana. Fear drives much of the anti-Guyanese sentiment throughout Caricom. You Guyanese need to change the government and the leadership of all law enforcement bodies. Without law and order, nothing can work in Guyana. Without law and order, the much needed tourists, foreign investors, and immigrants won't go there, and the natives will continue to flee.
Body of Ramdass found

badly beaten, relatives say
By Zoisa Fraser and Gaulbert Sutherland
The battered body of Dweive Kant Ramdass who disappeared on Thursday after joining a boat with three Coast Guard ranks was found floating in the Essequibo River yesterday morning and the army has agreed to pay for his funeral expenses.
Chief of Staff Gary Best yesterday met with the man's relatives and during a two-hour conversation, he repeatedly apologized for the actions of his men, who will face murder charges some time this week.
Meanwhile, due to the poor state of the body, a post mortem examination will take place today and the remains will be buried tomorrow in his native Bartica.
According to the reports Stabroek News received, a fisherman spotted the body floating at Caiman Hole, the area where the three soldiers had admitted dumping Ramdass. He subsequently informed victim's bother and others who had gone into the area on another search mission.
This newspaper understands that relatives then tried making contact with the police but ranks only arrived about one hour after they had been phoned.
The body was brought to Parika around 10.20 am. A relative who was part of the search party said that Ramdass was badly battered; his jaw was broken, there were marks on his neck and various parts of his face, as well as about his torso. In addition, there was a "hole" in his back and the relative surmised that he could have still been alive when he was dumped in the river and probably then shot. He was "well beaten" and there were even marks on his foot, this newspaper was told.
When the body was brought to the beach yesterday, a large crowd gathered to get a glimpse. "We were not going to leave here until we found him," a grieving relative said.
According to the family member farmers living in the island surrounding the area had told them that the soldiers regularly harassed them.
The body was taken to the West Demerara Regional Hospital.
This newspaper was later told that Best and several representatives from the GDF had met with the man's family at a relative's home in Eccles, East Bank Demerara, yesterday afternoon. Best had kept in contact with them following Ramdass's disappearance.
A relative said that at the end of the meeting it had been agreed that the state would stand all the funeral expenses, including the casket and transportation.
Following the autopsy, the body will be taken to a city funeral home where it will be stored until tomorrow when it will be airlifted to Bartica, where Ramdass lived. According to the arrangements made so far, a funeral service will be held at the Light House Assembly of God Church at 2 pm tomorrow.
Stabroek News understands that during the discussions, relatives expressed disappointment that the army did not help in the search. It was then they were informed by Best that a 40 foot boat had been sent out to join the search party. A relative said that while they were conducting searches, they had indeed seen the vessel, which had been moored at Fort Island where the army base is located.
A family member had told Stabroek News that Best had promised he would keep in contact with them after the funeral, and had expressed concern over the incident, repeatedly apologizing to them.
He gave assurances that the three ranks – two privates and a corporal – would be prosecuted and face the full brunt of the law.
Stabroek News was told that the army head listened to the concerns of the relatives.
Ramdass's relative said that the tragedy has shocked them, especially since Ramdass was so young, but they were relieved that his body had been found so that he could be given a good funeral and "go down with some dignity."
Clinging to hope
The relative said that after the three soldiers had been arrested, they had told police they had stripped Ramdass.
This piece of information had family members clinging to the hope that he was still alive and may have been tied up somewhere on land.
Stabroek News was told that the dead man's brother searched many areas of bush hoping to find him, but had come up empty handed each time.
Until now the clothes Ramdass was wearing have not been found and relatives are puzzled as to what the soldiers may have done with them. When he was found he was clad only in his briefs.
This newspaper understands that persons living in the Caiman Hole area had reported to relatives that they had seen the army boat with the ranks in that area on the day Ramdass had disappeared, but had thought nothing of it because it was close to Fort Island where an army base was located. No one reported hearing anything unusual.
Police in their press release on Friday had said that they were investigating a robbery/abduction. According to the release, a report had been made that Ramdass of Third Avenue Bartica, had been abducted by "three man in uniform similar to that of the Coast Guard," was taken away in a boat between 3 and 3.30 pm in the Essequibo River.
Ramdass, the police said had not been seen since and it was alleged that he had $17M in his possession to transact business for his employer.
Stabroek News had been told by well placed sources that Ramdass, who was a gold dealer, usually bought gold in Bartica and would take it to Georgetown to his employer. When he was going to buy gold he would have huge sums in his possession, as he did last Thursday. This had been a routine for him for some time now, this newspaper understands.
The police release stated that seven persons had been arrested and $12.7M recovered, of which $4.3M was unaccounted for.
This development led to the arrest of two policemen, who were still in custody pending investigations into the amount of money outstanding.
Three relatives of the Coast Guard who were found with bags containing the cash were also arrested on Thursday. Among them was a woman.
The three ranks according to information received, had admitted during interrogation that they had strangled Ramdass before dumping his body in the river.