Drunk driving sparks two-vehicle collision
Alcohol was blamed for a two-vehicle collision on West Bank Demerara, some 50 feet from the Junction at the entrance to the Demerara Harbour Bridge.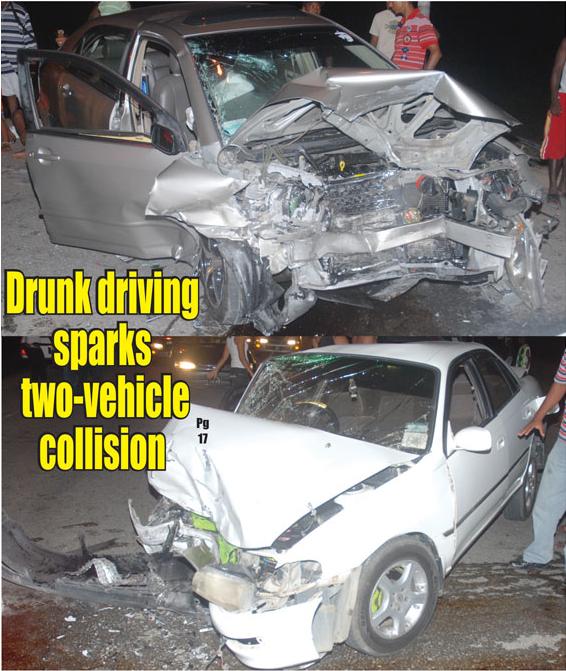 According to reports, one of the cars involved in the accident, HB 5871 was heading south at a fast rate. Somehow, it made its way onto the north bound lane and collided with another taxi. Both vehicles sustained extensive damage.
The driver of the south bound vehicle was taken to the hospital. He was said to been intoxicated at the ti
me.

Tuesday, April 13, 2010